Disclaimer: I received this product complimentary for testing and review purposes. This item came from the Love Vox Box. My opinion has in no way been persuaded. These are my honest and genuine thoughts.
Information about the Kiss Nail Dress Kit:
Can be used on your finger tips and toes. (use rounded side for fingers and square for the toes!)

Comes with 28 strips in each package

Lasts up to 10 days

Easy to apply and remove. (To apply: simply peel, press on, and shape. To remove: simply peel off with no remover!)

Available in 18 different styles

No topcoat needed!! It is already built in the Dress Kit!

Can be used on top of polished OR artificial nails! Including the ImPress Broadway Nails!
The Nail Dress does not dry out like others, so it can be saved and used for future manis/pedis. (How green is that?)

Also, there is a booklet included providing examples of different designs to try with the Nail Dress Kit!
The Kiss Nail Dress Kit is retailing for approximately $6.99 ate establishments such as Walmart, CVS, Walgreens! SO get your hand on this frugal fashion find!!
So here is nice close up of the design I received and the Design booklet included.
My Experience With the Kiss Nail Dress Kit:
When I first saw these I thought they were a great idea. I just loved the different designs available. I received the pattern "BodySuit" which you can above below.
They went on pretty easy. It's just like pressing a sticker on your nail bed! I added a clear top coat (Even thought it is NOT required) to help make them last longer. They have a "3D" effect so it appears as if I spent a lot of time adding the different colors, metallics and glitters. They were so simple I'm almost positive my 10 years old neice will be able to apply them herself! (Especially since I'm Getting her a kit for her Easter basket) I was impressed and surprised to see that they lasted up to and beyond the 10 days they guaranteed. I used them on my toes, and they were so easy to maintain. I've never tried Jamberry Nails, or the Sally Hansen kind either, so I am thrilled to have received them in my Love Vox Box.
I rate this product a 10/10 simply because of the Ease of Use and how little time it takes to have such a banging design on your nails! I will be purchasing the Kiss Nail Dress Kit like I said for my neice and for my self since they don't break the bank!!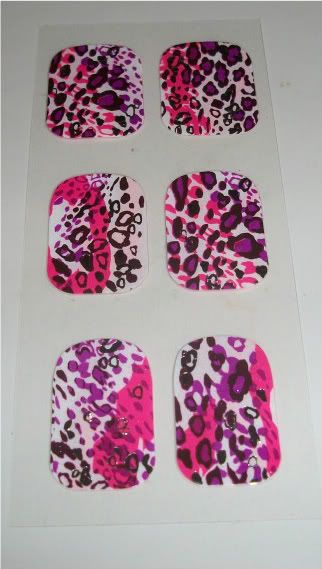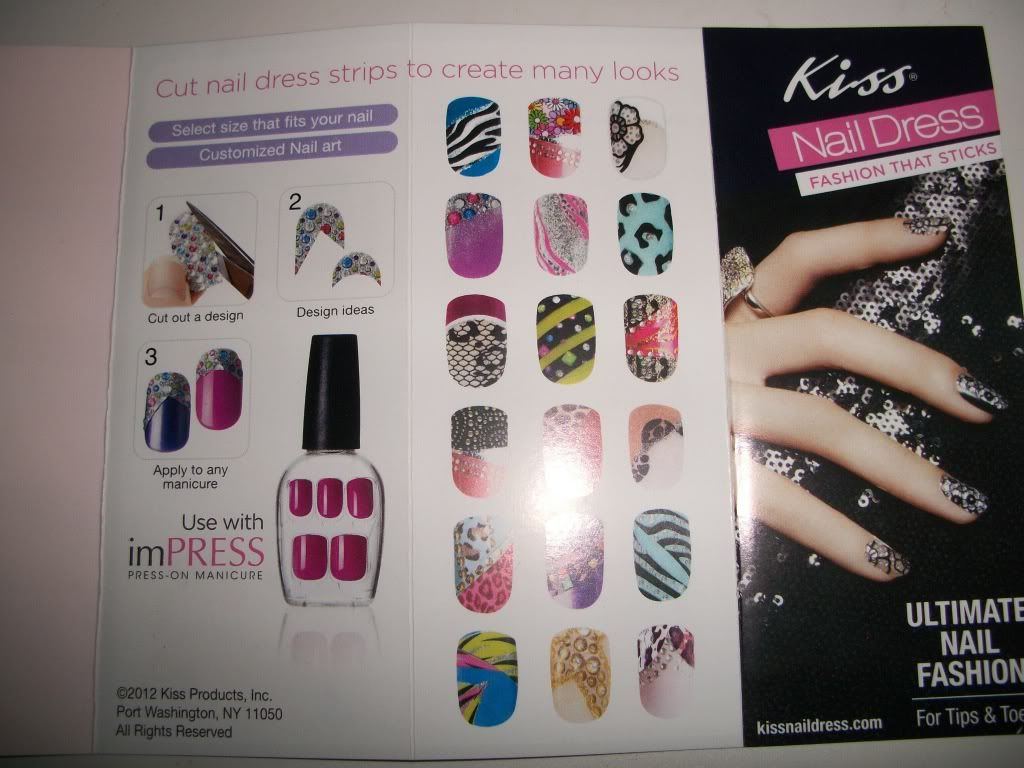 If you haven't already signed up Influenster be sure to do so HERE to receive great product
s like this