This Past week I was lucky enough to receive my June Birchbox, MyGlam Bag, and my first Target Beauty Bag.
If you're wondering how to get hands on one of these, it's simple. Target will advertise this *freebie* on their Facebook/Twitter. You will be directed to "Like" their page on FB and then the sign up form will appear. You want to sign up quickly because supplies are limited. The site is very slow but if you're patient it will totally pay off and within a few weeks you will receive your Target Beauty Bag. It seem that Target offers their beauty Bag each season.
1 small cosmetics bag:
This bag is adorable and will be getting used. I am going back to school in two weeks so this will be designated for my touch up makeup item on the go. The quality of the bag is outstanding and more sturdy than any MyGlam I've ever received. This was free so I think MyGlam really needs to step it up.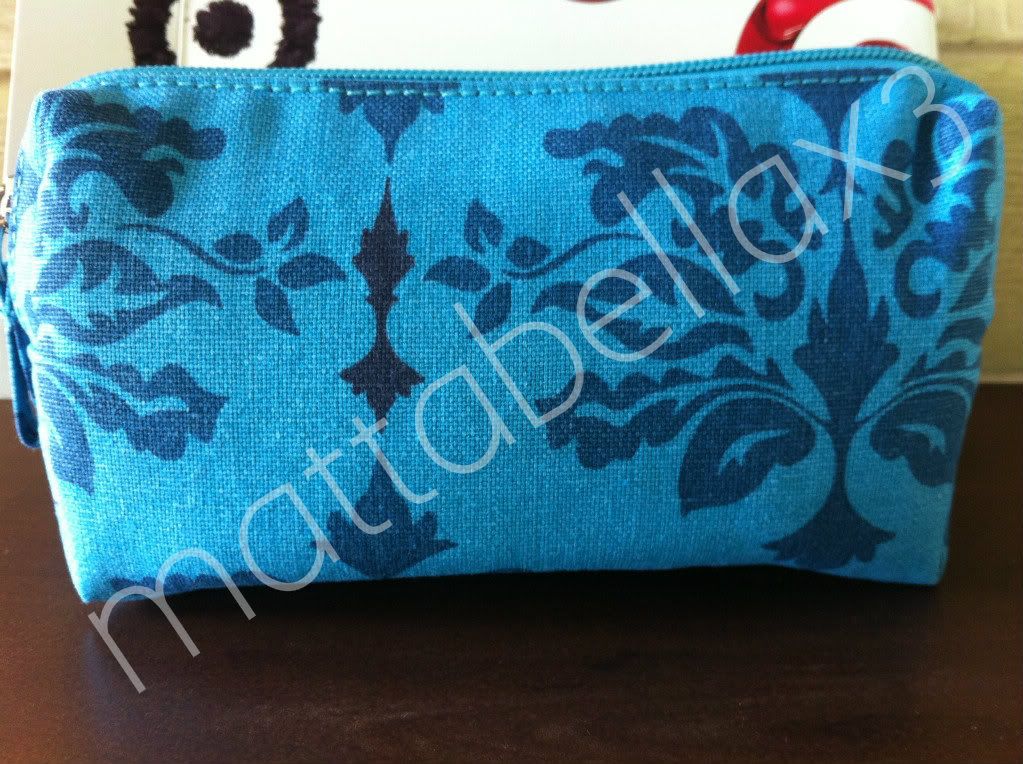 Garnier Fructis Color Shield Fortifying Shampoo
and Conditioner For Color Treated Hair:
I don't have color treated hair. I have what some call Virgin Hair (never dyed or permed etc.) so this will be given to my sister or mother because they have color treated hair. They all got bags too so this will be a supplement :)
A sample of Revlon Colorburst Lip Butter in Peach Parfait:
The second picture shows the color as a darker red but its actually the color of the swatch. The camera would not settle for this one so sorry! Revlon's Colorburst Lip Butter is on my shopping list! I want to try the Creme Brulee. I've seen many swatches on various blogs.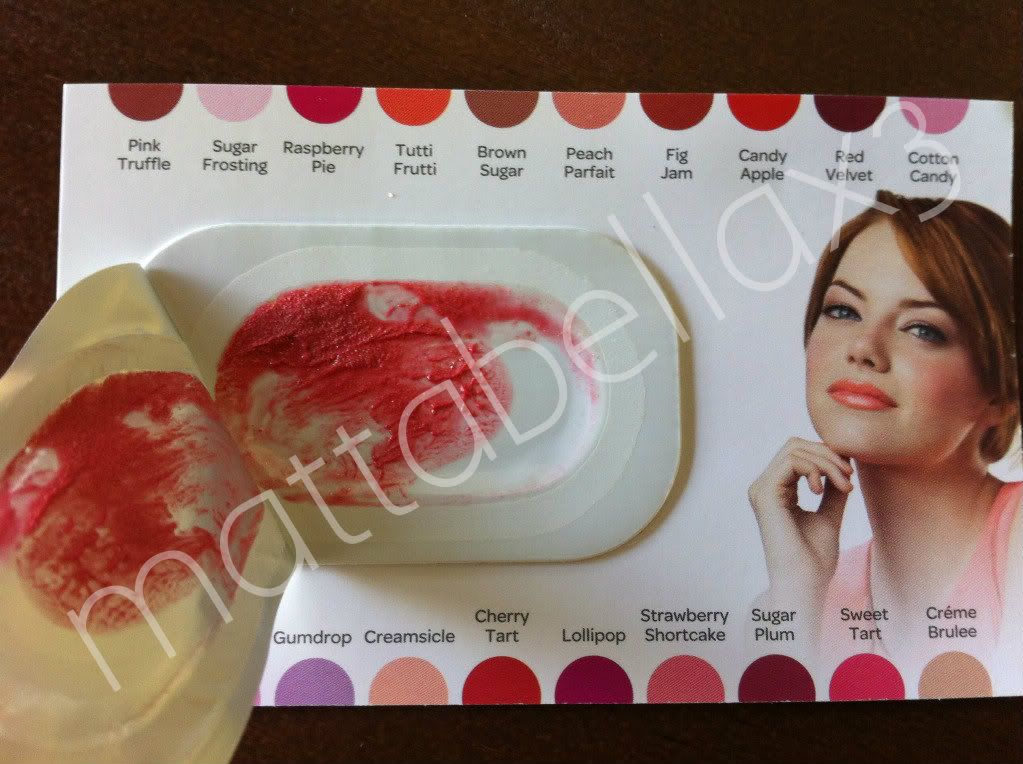 Travel size TRESemme Split Remedy Split End Shampoo and Conditioner. (1 fl Oz)
I'm currently using this set already so this is a plus to receive. TRESemme is a great quality brand to purchase! I do not high end hair care products. Ever since I got 3-4 inches trimmed from hair I've been using this. It's exactly what I needed giving my hair
strength
and softness.
A travel size of Neutrogena Ultra Sheer Dry Touch Sunblock SPF 70 (1 fl Oz or 29ml)
I'm terrible and rarely use sunscreen on my face unless it is in the moisturizer I use. There is a
sunscreen
in my PUR Mineral 4-in-1 Tinted Moisturizer but I don't wear that every day. This will totally be coming in handy and this is truly a deluxe size sample.
A travel size Aveeno Active Naturals Smart Essentials Daily Detoxifying Scrub (1 Oz)
I've been eyeing this up at recent trips to Walmart and noticed it is just $6 and I think the tube was 5 oz. which is rather small for the body wash and price I'm used to. I use Soft Soap because they have great scents, exfoliating beads, and is budget Friendly. Happy to see if I like it. If so, maybe with the coupon in the booklet?
A coupon booklet that includes $15 worth of savings
Unfortunately there is no Target in my town and these coupons are always Target only. The nearest target a little over an hour so I go there maybe once every 3 months. Luckily I called Walmart and they accept competitors coupons! Sorry Target :(
The coupons included are:
$1 off Aveeno skincare items (excludes bars, baby care and trial/travel size)

$1 off with purchase of two Garnier Fructis hair care items (excludes trial/travel size)

$1 off Neutrogena sun care item (excludes trial/travel size)

$2 off with purchase of two CoverGirl cosmetics items

$1 off Jergens moisturizer: 8-oz. Crema or 16.8- or 26.5-oz Shea Butter or 21-oz Soothing Aloe

$1 off L'Oreal Colour Riche lip or nail cosmetics item

$2 off Nivea Body skincare item (Skin Firming moisturizer Q10 Plus or Sun Kissed Beautiful Legs moisturizer or Sun Kissed Radiant Skin Lotion or Good bye Cellulite gel cream or Good bye Cellulite serum)

$2 off Olay facial skin care item (Cleanser or Moisturizer or Treatment)

$1 off with purchase of two hair care items (Head &Shoulders/Herbal

Essences/Pantene/Aussie) (Excludes travel/trial size)

$2 off Pixi designer cosmetics item

$3 off Revlon cosmetic item

$1 off Rimmel London Bronzer Powder

$1 off TRESemmé hair care item (excludes trial/travel size)
So that is the Target Summer Beauty Bag. Be on the lookout for the next one by following Target on Facebook

and

Twitter

!